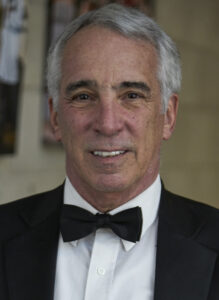 Dear Friends and Members of the LA Winds Family:
The 4th installment of our "Summer Sounds of Your LA Winds" series features saxophone virtuoso Dale Underwood, whom the Washington Post called "the Heifetz of the saxophone." Click on the link below to hear Dale in a spectacular performance of "A Gershwin Fantasy" with your LA Winds at the Midwest Band and Orchestra Clinic in Chicago in 2004.
Click here for "A Gershwin Fantasy"
As many of you know, Dale has performed with the Winds as recently as 2016 when we performed the beautiful "Tosca Fantasy" at Disney Hall.  The 1st time I heard Dale perform this was in 2006 when he and Col. Arnald Gabriel collaborated with the Winds to perform Puccini's haunting melodies along with a "tour de force" rendition of Jimmy Dorsey's "Oodles of Noodles." Click the links below to relive these memorable performances.
Click here for "Tosca Fantasy"
Click here for "Oodles of Noodles"
Besides these two appearances, Dale also appeared with the Winds on the summer "Concerts in Warner Park" series and soloed with us when we were featured in the 2007 Mid-Europe Band and Orchestra Festival in Schladming, Austria – one of former Governor Schwarzenegger's favorite ski resorts!
On Saturday, August 1, you are in for a real treat with our next Summer Sounds issue: "The Magical Music of Charles Fernandez!" Our own Composer In Residence, Charles Fernandez will present some of his most exciting works performed by Your LA Winds. You don't want to miss this!
Next, on August 15, the "Summer Sounds" series, in addition to bringing back memorable concerts from the past, will also begin to feature individual players from your LA Winds. They will be demonstrating their instruments – and giving you the chance to get to know us on an even more personal basis. These videos will also form a part of a series of presentations to be distributed to students and teachers in the Los Angeles Unified School District in the fall as they utilize new and novel resources to keep music alive during these uncertain pandemic times.  We are proud indeed to partner with the LAUSD in this most worthwhile project.
If you are enjoying the Summer Sounds of Your LA Winds series, we invite you to share us with all of your friends and family by passing this email to them, and by sharing this on your favorite social media platforms like Facebook, Instagram, and Twitter. And if you missed any past issues of Summer Sounds, you can see all of the Summer Sounds videos here.
As we move forward, let me once again thank you for continued support and ask you, as always, to stay safe – wear masks, keep distance, wash hands often — as we await the day when live music doesn't have to be heard on a phone, tablet, laptop, computer or TV!
Sincerely,
Stephen P. Piazza
Artistic Director,
Los Angeles Symphonic Winds