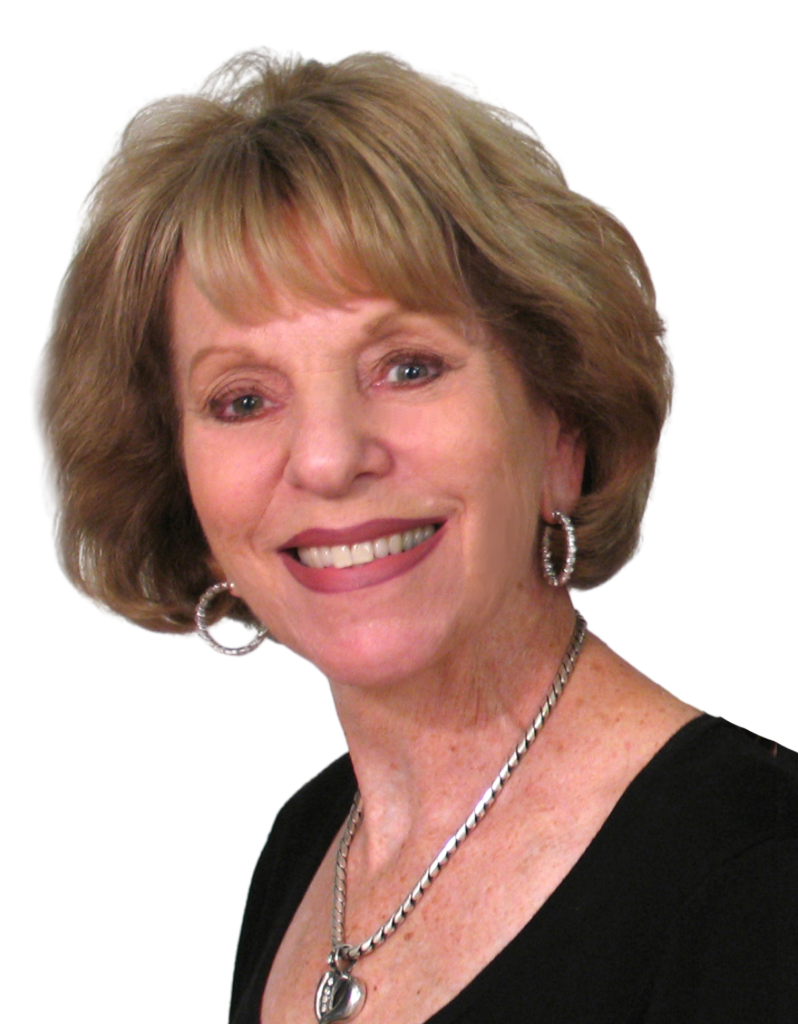 Jackie Olesker
Jackie is President of the Los Angeles Symphonic Winds Board of Directors for the past two years. Interest in the LA SW began three years ago when friends gave Jackie and Stu, her husband of almost 59 years, tickets to a Winds concert. Jackie and Stu have been theatre and concert goers all their lives, seeing many performances at leading theaters throughout Los Angeles and the United States, and as they have traveled around the world. Without a doubt Jackie thinks that the Winds concerts are on par with the best in the world, and the venues at Calabasas High School and Agoura High School among the finest theaters with their great acoustics and ambiance.
Jackie was born in Baltimore, Maryland and moved to the San Fernando Valley with her family when she was in elementary school. She has seen Los Angeles and its surrounding cities grow from "small town" to major cities offering wonderful cultural activities, fine museums and great cuisine and wonderful entertainment.
With a B.A. in Anthropology, and a Minor in Accounting, from Cal State Northridge, they have served Jackie's career path well. Her interest in architecture, "antiquities" and world cultures, along with a zest for numbers have been well utilized. As President of Lantern Masters for over 44 years, Jackie's focus is on creating fine lighting and developing good relationships with the architects-designers and clients that she has worked with. Good communication and setting high standards are a priority to ensure that all lighting meet client expectations, with the ultimate-goal customer satisfaction. Semi-retired now, her desire is to see Lantern Masters lighting included with the "fine antiques of tomorrow".
With an eye for detail, and project completion, Jackie applies this to designing lighting and to the leadership positions she has held over a lifetime of volunteering. Charities and organizations include Bnai Brith Youth Organization, Hillel Foundation, National Jewish Health, Hadassah, Temple Ramat Zion and Los Angeles Symphonic Winds Board of Directors. Jackie, and Stu too, are long time members of BNC Study Groups and enjoy visiting with friends and family. Traveling world-wide, "antiquing", interior design, reading a good book, "googling" for knowledge and attending the theatre are among her favorite past times.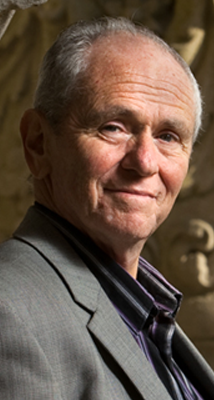 Michael Antin
Before High School, Michael was student conductor of the all Southern California High School Orchestra, playing bass violin. At UCLA Mike sang with Rodger Wagner and in the Rodger Wagner Choral.
After passing the CPA exam he attended law school, where he taught tax seminars at Boalt Hall School of Law, UC Berkeley. His career spans 45 years of tax law practice with multiple yearly contributed publications.
Other activities included serving as Chairman of the Board for the National Bank as well as other bank boards who ultimately sold to City National Bank which was founded by Michael. His real-estate activities encompassed building over 800 residential units in Phoenix, and managing 2300 units in Los Angeles County.
Another surprising career was working as a VW dealer! Upon retiring in 2008, Michael returned to music, studying the piano, followed by composing lyrics and music for 7 musical comedies, the last six playing in LA and off-Broadway. "Lili Marlene" ran for a year at St Luke's theatre, off Broadway.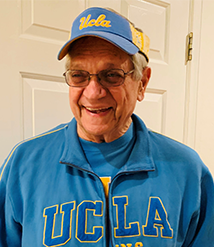 Sy Silverberg
Upon retirement, while looking for intellectual stimulation, I enrolled in the Encore program for seniors at Pierce College. Professor Stephen Piazza's Music Appreciation class became the incentive to attend the Maestro's Symphonic Winds concerts and subsequently become an annual subscriber.
The professional productions, dedication of the volunteer musicians, influenced me to join the LAWinds operations committee and the board, developing marketing aspects for the Winds.
Until 1964, my home was Montreal, Quebec Canada. I became enthusiastic about children's development while 10 years as a camper, camp counselor, then eventually head counselor.
I received my undergraduate and medical degrees at McGill University in Montreal, then moved to Los Angeles for my pediatric residency at UCLA and became a 'Fellow of the American Academy of Pediatrics' and a 'Fellow of the American College of Allergy, Asthma and Clinical Immunology. I subsequently practiced pediatrics, pediatric allergy in Northridge, with intermittent stints as Chairman of Pediatrics Northridge Hospital and as Assistant Clinical Professor in Pediatrics at UCLA, retiring after 46 years, in 2012. Throughout my practice, I attempted to influence children to deal with the roller coaster emotion and illnesses of life and not to fear doctor visits by maintaining a calm, respectful approach. Above all, I taught students and practiced state of the art pediatrics with a friendly, explaining details directly to the child, in an simple, honest manner.
For relaxation, I play the trumpet, as a true amateur. After primitive playing of the mandolin and banjo (influenced by folk singing), I became enamored with playing the spoons, a Quebec and New Orleans staple. Encore's art classes uncovered a passion for drawing.
I practice a healthy lifestyle with emphasis on exercise in a gym and at the late age of 75, taking up golf, loving it despite its frustrations. It's an unforgiving sport, which I had to forgive. Sports, basketball, football, especially UCLA teams, hockey (I was a devoted Montreal Canadien, now a LA Kings, fan), all involve a part of my allotted leisure time. Still hoping for a final ski run.
Terri, my wife of 41 years, retired from the English department at California State University Northridge and we enjoy our retirement by attending movies, theater and concerts, continuing Encore courses, and dodging the elusive Covid-19. Traveling, to visit our 4 sons, 12 grandchildren and 2 great-grandchildren, who are scattered around the globe, is on my bucket list.
Being affiliated with the LAWinds, has opened my life to new vistas and relationships with a talented, friendly and enthusiastic "LAWinds Family."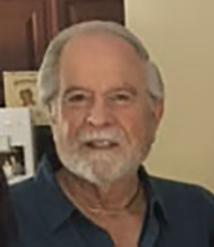 Marvin Liebman
Marvin Liebman was born and raised in the Williamsburg section of Brooklyn, NY. After graduating from high school, Marvin attended, and received a Bachelor's, Business Administration (BBA) degree from, the Bernard M. Baruch School of Business and Public Administration of the City College of the University of the City of New York. While working at a public accounting firm in New York, he took the several requisite exams and became a Certified Public Accountant licensed in the State of New York.
Subsequently, Marvin enlisted in the US Army Reserve program and served a total of 6 years of combined active duty and standby reserve status, achieving the rank of sergeant, and receiving an honorable discharge. Shortly after his discharge, Marvin and his wife Simone were married. During their 59 years of marriage, they raised their son and daughter and have enjoyed the gifts of 4 wonderful grandchildren.
After his active-duty period in the Army Reserves, Marvin joined an international CPA firm and developed a specialization as an auditor and eventually was elected to partnership with a further specialization in clients seeking to "go public" and clients already with publicly traded securities. When Marvin's firm expanded into California, he was selected to transfer to Los Angeles and head the auditing department of the newly established office in Century City. He then took the CPA exam in California s became certified in California.
Marvin was introduced to a prospective client seeking to go public and eventually accepted the offer to resign from the accounting firm and accept the position of Chief Financial Officer ("CFO") of the client company. Marvin accepted that offer and subsequently spent more than 25 years as the CFO of more than 7 companies, encompassing more than 12 plants around the United States, always working with the same Chief Executive Officer. Over those years the same management team built, acquired, grew, consolidated, and eventually successfully sold these companies. All the companies utilized various technologies in manufacturing plastic packaging, primarily for food content, and recycling post-consumer plastic bottles.
Approximately 10 years ago, upon Marvin's first retirement (he agreed to consult for his former CEO in his new ventures for an additional approximately 10 years), Marvin and Simone registered for Encore classes, including Maestro Stephen Piazza's classes, at Pierce College, and remained students in Maestro Piazza's classes throughout the years. In addition, they have been subscribers to the concert seasons of the Los Angeles Symphonic Winds ("the Winds"), for which Maestro Piazza was the Conductor/Artistic Director and the driving force of the Winds. Early in those years, Marvin volunteered to join the Winds' Operations Committee and subsequently, when the Winds separately incorporated and obtained tax exempt 501©3 status from the IRS, Marvin was elected to the Winds' Board of Directors as well as Treasurer.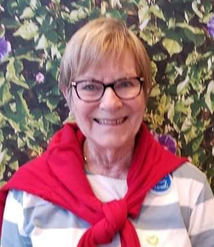 Sue Strickland
"My name is Sue Strickland and I'm a new member of the Board of Directors for the Los Angeles Symphonic Winds. I'm a third generation Californian who grew up in the Central Valley, and I graduated from San Jose State University with a major in Social Science and a minor in Psychology. Both courses of study prepared me for my career as a teacher of both World and United States History at the Middle School level. It's been my privilege to have been recognized and included twice in Who's Who Among America's Teachers.
Prior to my entry into teaching, I was a long time volunteer with the San Fernando Valley Girl Scout Council (now part of Girl Scouts of Greater L.A.), first as a troop leader then as a trainer of leaders, neighborhood chairman and eventually a member of the Board of Directors in various capacities, ending as the First V. P. of the Council. Being a recipient of the highest volunteer recognition from GSUSA, The Thanks Badge, was an honor as was being named Family of the Year by the Council.
There was a sign on the corner of Platt Avenue and Victory Blvd. that led my late husband and me to purchase our home in West Hills (aka Canoga Park) many years ago, "Future home of the Platt Branch Library." Little did we know that our daughters would graduate from college before the library became a reality! However, we became charter members of the Friends and that was the beginning of more opportunities to volunteer and become active in the community. I was a member of their Board for a number of years and worked in the used bookstore until its closure due to Covid-19. I'm anxiously awaiting my return to that venue.
I've been actively filling in the gaps in my Liberal Arts education by taking Encore classes since 2006. I look forward to my position with the LASW, and contributing to its growth in any way that I can."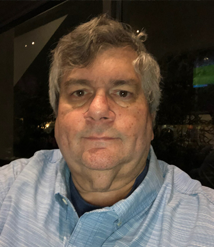 Steve Woloshin
Steve is a founding performing member of the LA Winds and was the 1st president of the group that ultimately evolved into the current Board of Directors. His experiences as a performer include live and televised concerts in Southern California, throughout the US, and in Europe, In addition, Steve has served as Assistant Conductor, Tour Manager, and Operations Leader for the Winds. Today, Steve is Chair of the Operations Committee and is responsible for the execution of band activities including revenue & sales plans, concert and event planning, social media relations, and venue/vendor management.
Professional Background: Steve has over 30 years' experience in merchant payment systems, including mobile, retail, and online payments and commerce. He has expertise in mobile payments, digital wallets, credit/debit cards, merchant operations, payment technologies, product management, and business development. He brings a passion for and a deep knowledge of great customer experiences and delivering the highest value to merchants and partners in everything he does. At PayPal, Steve has built and led many highly effective teams delivering merchant, partner and developer integration support. He has deep partnerships with stakeholders across all parts of the organization from Business Development, Sales and Account Management, to Product Management, Technology and Risk & Compliance.
Steve is the primary or co-inventor on three patent applications in payments. https://www.linkedin.com/in/stevewoloshin/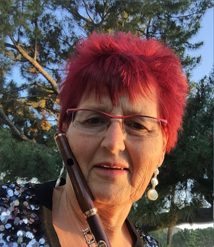 Deborah MacMurray
Featured piccolo soloist with the Los Angeles Symphonic Winds, Song of the Angeles Flute Orchestra and Coastal Communities Concert Band, Debbie MacMurray has won praise as a soloist, chamber musician and large ensemble player. Additionally she performs regularly on bass flute with the FluteSonic Chamber Orchestra, piccolo with the Westlake Village Symphony and Crown City Orchestras.
Prior to coming to the Los Angeles area in 2008, Debbie toured twenty-five years with the International Flute Orchestra 1-2 weeks every year teaching masterclasses and performing with local flutists in Europe, Asia, Russia, South America and South Africa. She also traveled with Global Missions Project brining music supplies, performing recitals and teaching masterclasses in Cuba, Jordan, Malaysia, Taiwan, and Australia.
Born in Boston, Massachusetts, Debbie graduated from the University of Akron with a performance degree on flute and pursued both a musical and business career. She is a life member of the National Flute Association, serving on their Board of Directors as Treasurer and in various volunteer roles throughout the organization. Debbie also serves as President of the Song of the Angles Flute Orchestra and Secretary of the Los Angeles Winds Board of Directors.
When not performing or teaching flute, Debbie works full time for a behavioral mental health plan and enjoys traveling to Paris and other parts of the world with her husband, David MacMurray, and keeping their rescue animals (4 dogs, 4 cats, 6 aquatic turtles and many koi fish) safe and happy.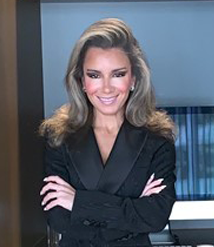 Dora Foto
Dora Foto recently relocated from New York City to Santa Barbara and has participated in several non-for-profit philanthropic efforts by spearheading fund raising events to support each different mission, including: helping to provide support for our veterans and service members who have served our country; helping to further HIV cure focused research and is currently serving on the Board of Directors for the LA Symphonic Winds to support our on-going mission to maintain the highest standard of musical excellence and service our members, sponsors and our cultural communities nationwide as well abroad.Furthermore, Dora graduated with a finance degree with a focus in economics. She has developed a career of over 11 years in accounting and internal controls. Her experience in financial planning and assessment of potential underlying risk will add value in implementing effective plans for LA Winds based on accurate and balanced budgets as well as strategic alignment to meet assessed goals the organization has planned for the year.
To that end, Dora has long understood and appreciated the significance of giving back and is looking forward to working alongside the talented LA Winds Board Members, to continue to uphold our mission and grow our program to best serve our communities and our esteemed supporters and members.