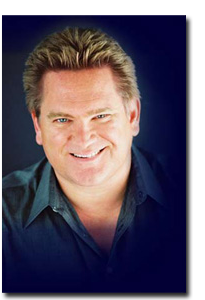 Charles Fernandez, principal bassoonist for the LA Winds, was born and raised in New Orleans, Louisiana, where he received his Bachelors in Music Education from Loyola University in 1983. He went on to receive his Master's in Bassoon Performance in 1987 from UCLA in Los Angeles, as well as an ARCM (Performer's Diploma) from the Royal College of Music in London.
As a composer and arranger he has works published by Margun Music (Gunther Schuller) in Massachusetts and has distributors for his other works and arrangements in the U.S.A, England, France and Germany.
His "Tone Poem for Clarinet and Strings", has received raves on both coasts, in Europe, and had it's most recent preformance with the Beach Cities Symphony with Brad Cohen as Clarinet Soloist. His "Elegy for Oboe and Strings" has recenting enjoyed performances with the Westchester and Inland Empire Symphonies.
Mr. Fernandez also works as an active orchestrator and composer for television and motion pictures. He's also been the recipiant of two Emmy Nominations and one Annie Nomination for his work in the Casper Cartoon series from Universal.
He has performed as bassoon soloist with orchestras in New Orleans, Los Angeles, London, England; Brighton, England and New Ulm, West Germany , in addition to having his works and arrangements performed in these locales.