Click the December Concert Ad below to see the ticket purchase page!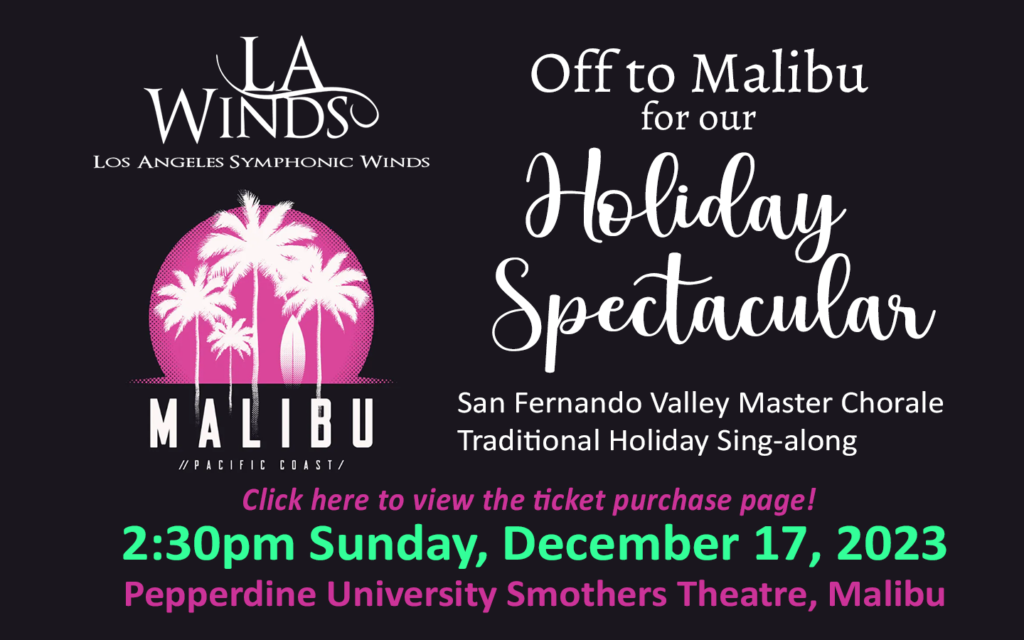 Three of our subscription concerts will take place at the Janet and Ray Scherr Forum Theatre in the Thousand Oaks Bank of America Performing Arts Center. This venue is using Ticketmaster for ticket distribution. Service fees are added to the cost of tickets, with slightly higher fees when using their online forms versus calling the ticket office. Ticket office hours are 10am to 4pm Tuesday – Saturday (805) 449-2787 ext. 0.
Link to all Scherr Forum LA Winds Concerts
Check back for future concerts at alternate locations (not the Janet & Ray Scherr in Thousand Oaks).