Salute to the Flute!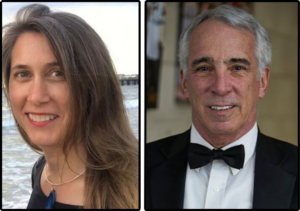 Dear Friends and Members of the LA Winds Family,
This week's installment of "Summer Sounds of Your LA Winds" – the 7th in our series of entertaining and informative videos – is also the 2nd in our series of educational videos being shared with the Los Angeles Unified School District.
The LA Winds world-class flute section is featured this week as we begin our video presentation with a performance of the famous "Dance of the Blessed Spirits" from the opera Orpheus and Eurydice. I've paired the lovely LA Winds 2018 flute section performance of this work with a beautiful ballet setting from Pina Bausch's production at the Palais Garnier in 2008. Our co-principal flutist Juan Rivera can be heard playing Gluck's ethereal melody.
Click here for "Dance of the Blessed Spirits"
Next up is our own Alicia Pizzi, whom you've seen in a number of our earlier videos. Our principal flutist when the Winds were in its formative stages a number of years ago, Alicia left us to pursue a career in education.  Now a member of the faculty at LAUSD's Sendak Elementary School in North Hollywood, she rejoined the Winds three seasons ago where her musical artistry once again contributes to the Winds' artistic excellence. I'm sure you'll enjoy her enthusiastic and informative introduction to the world of the flute.
Click here for the Flute Introduction by Alicia Pizzi
Finally, I've included an entertaining video featuring Alicia and her father, the legendary woodwind specialist Ray Pizzi, in a performance of the 3rd movement from Pierre Gabaye's "Sonatine for Flute and Bassoon".  Ray provided the playful images that accompany this charming piece. I was privileged to be in attendance when this was recorded at Alicia's CSUN graduation recital.
Click here for "Sonatine for Flute and Bassoon"
Next week we'll feature our principal percussionist, Brian O'Connor sharing his insights into the fascinating instrumental diversity of the LA Winds percussion section.  In addition, we'll feature highlights from Michael Daugherty's "Raise the Roof" and some interesting words from LA Opera's timpanist Therese Dimond.
Thanks again for your continued support, and we remind to stay safe as these challenging times continue.
All best,
Sincerely,
Stephen P. Piazza
Artistic Director
Los Angeles Symphonic Winds