Information for LA Winds Members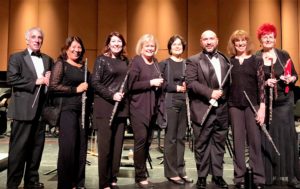 Congratulations on a successful Oktoberfest concert on 10/1/17 at the Calabasas HS Performing Arts Center.
The audience was quite attentive and really enjoyed the repertoire, especially the wonderful addition of our vocalists.
This post should be sent to a few selected individuals and arrive on Sunday morning. For the post to be sent to the campaign list (in Mail Chimp) the category must be designated as "Member Information."
Our next regular rehearsal with the entire group will be on Monday, November 13th for the 1st rehearsal for the Holiday Concert.