Information regarding the upcoming 2020-21 Season below! Click here to download the Acrobat version (2 page PDF file).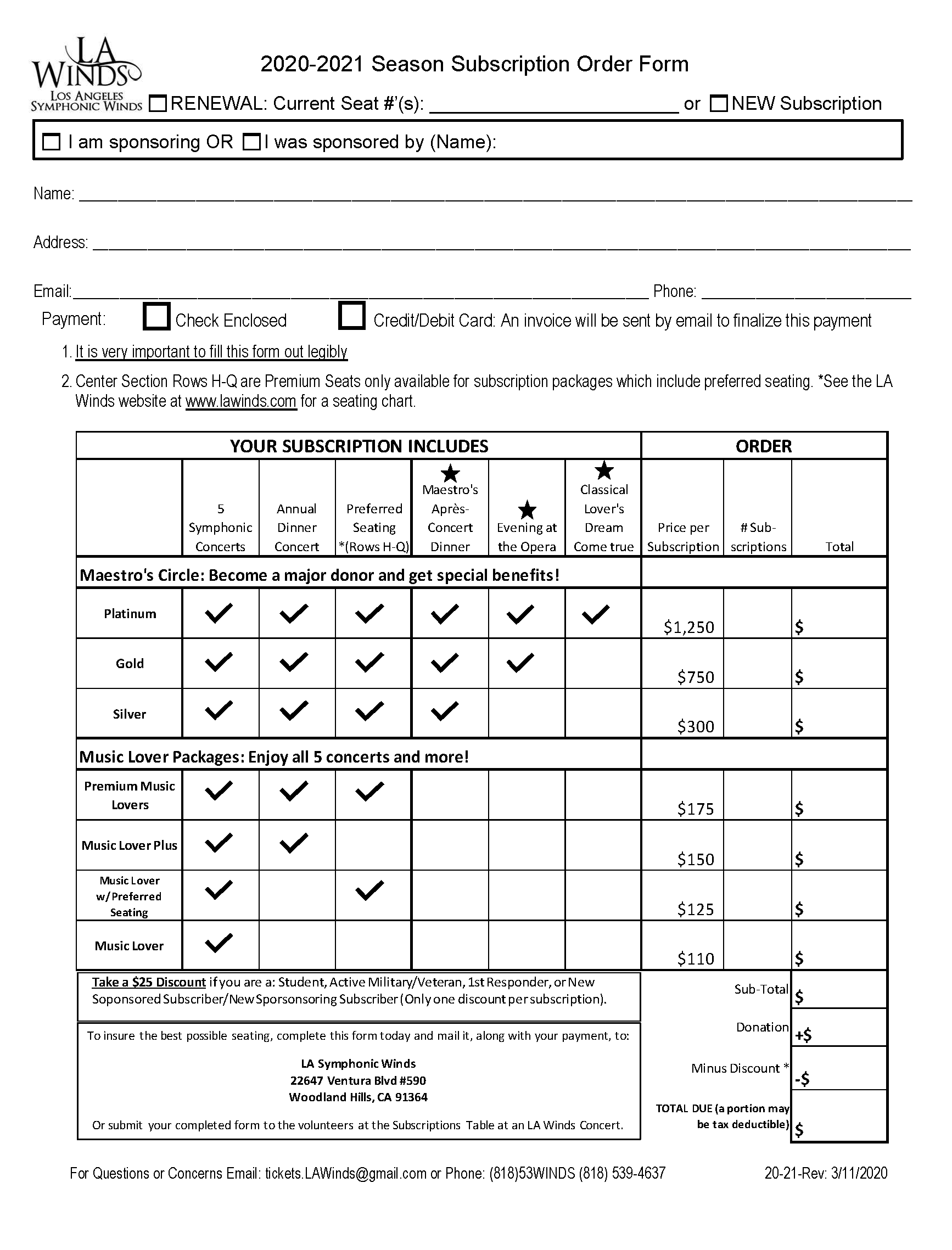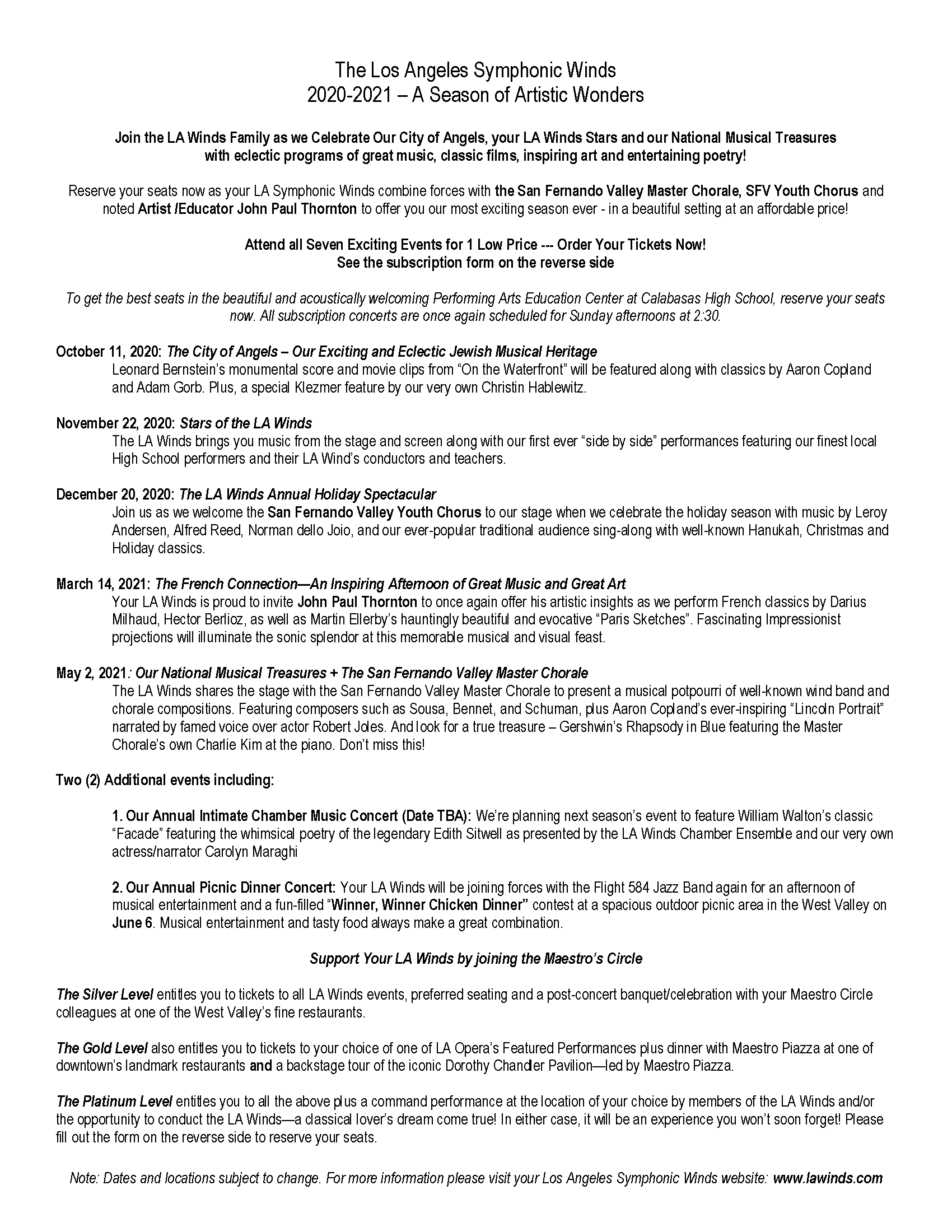 ** PLEASE READ **
Priority for reserved seating is made on a first-come, first-served basis, regardless of prior subscription.
The designated preferred section is fully subscribed. Additional preferred seating is available in the Center Orchestra section. See Seating Chart for a visual reference.
Please indicate on the form whether a check is enclosed, or a PayPal invoice is requested. Seating will be assigned on a first-come, first-served basis when payment is received. Payment must be received within two weeks of invoice or the reserved seats will be released.