Subscription Concert 1 – Calabasas High School
City of Angels
Gala Season Opening Concert. A spectacular afternoon of inspired music making with your LA Winds. Featured works will include Alfred Reed's classic "Armenian Dances"band Maestro Piazza will be the featured soloist in John Williams' theme music from "The Terminal."
Sunday October 23, 2016
2:30 p.m. Performing Arts Education Center
---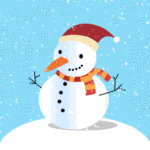 Subscription Concert 2 – Calabasas High School
Holiday Spectacular
Our annual holiday sing-along. Share with us Adam Gorb's exuberant "Yiddish Dances", Reed's reverential Russian Christmas Music, and Satoshi Yagasawa's inter-faith "Hymn to the Infinite Sky". Join us for our traditional holiday sing-along and post concert reception.
Sunday December 18, 2016
2:30 p.m. Performing Arts Education Center
---
Special Event – Disabled American Veteran's Hall – Woodland Hills
Maestro's Cuisine & Candlelight Concert ($40 per ticket)
The LA Winds host a special chamber music concert with cuisine from the Maestro's own recipe collection prepared and served by the Maestro and the LA Winds.
Sunday February 5, 2017
12:00 pm Luncheon or 5:00 pm Supper
---

Subscription Concert 3 – Agoura Hills HS Performing Arts Center
Stars of the Los Angeles Symphonic Winds
Revel in the artistry of some of the LA Winds' most acclaimed performers. Geoff Nudell and Parker Gaims (now a member of the US Marine Corps Band) play Felix Mendelssohn's virtuosic Two Concert Pieces. Also on the program will be two works by the LA Winds' resident composer, Charles Fernandez.
Sunday March 26, 2017
2:30 p.m. Performing Arts Education Center
---
Upcoming Performance!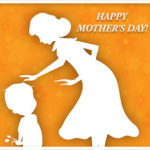 Subscription Concert 4– Calabasas High School
Extraordinary Women – A Mother's Day Concert to Remember
The LA Winds pay tribute to remarkable women who helped shape the course of human history. Featured works will include Giuseppi Verdi's stirring "Overture to Joan of Arc", Mark Camphouse's powerful "A Movement for Rosa", and Eric Coates' regal "The Three Elizabeths".
Sunday May 14, 2017
2:30 p.m. Performing Arts Education Center
---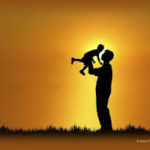 Subscription Concert 5 – Calabasas High School
Revered Heroes Revisited – A Father's Day Tribute
Celebrate Father's Day with the LA Winds as we perform Rossini's ever-popular favorite "Overture to William Tell", Ronald Lo Presti's tribute to JFK ("Elegy for a Young American) and Michael Daugherty's, "Raise the Roof" performed by the LA Opera Orchestra's percussionist, Theresa Dimond
Sunday June 18, 2017
2:30 p.m. Performing Arts Education Center
---