To subscribe to the 2017-18 concert series submit the form below: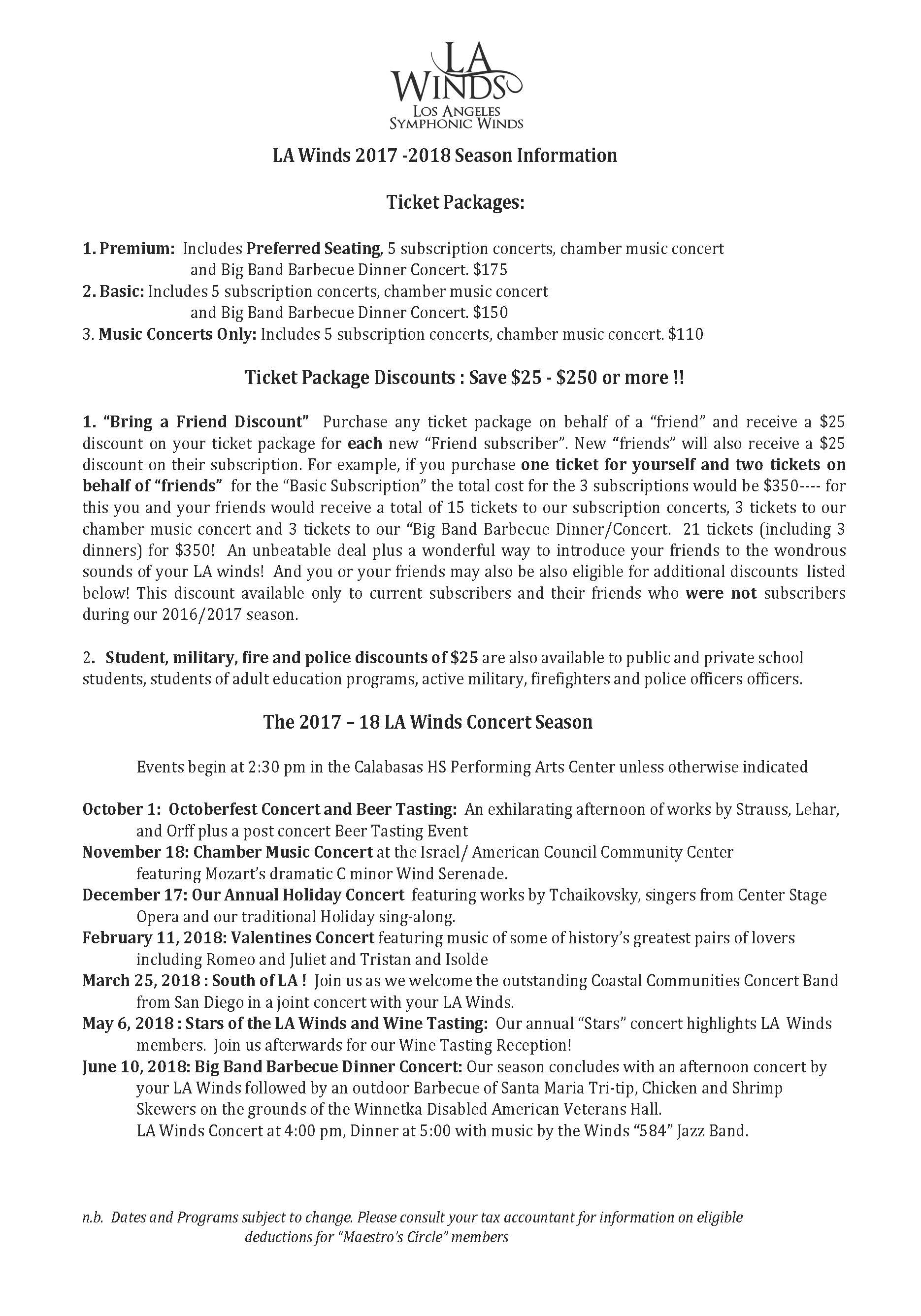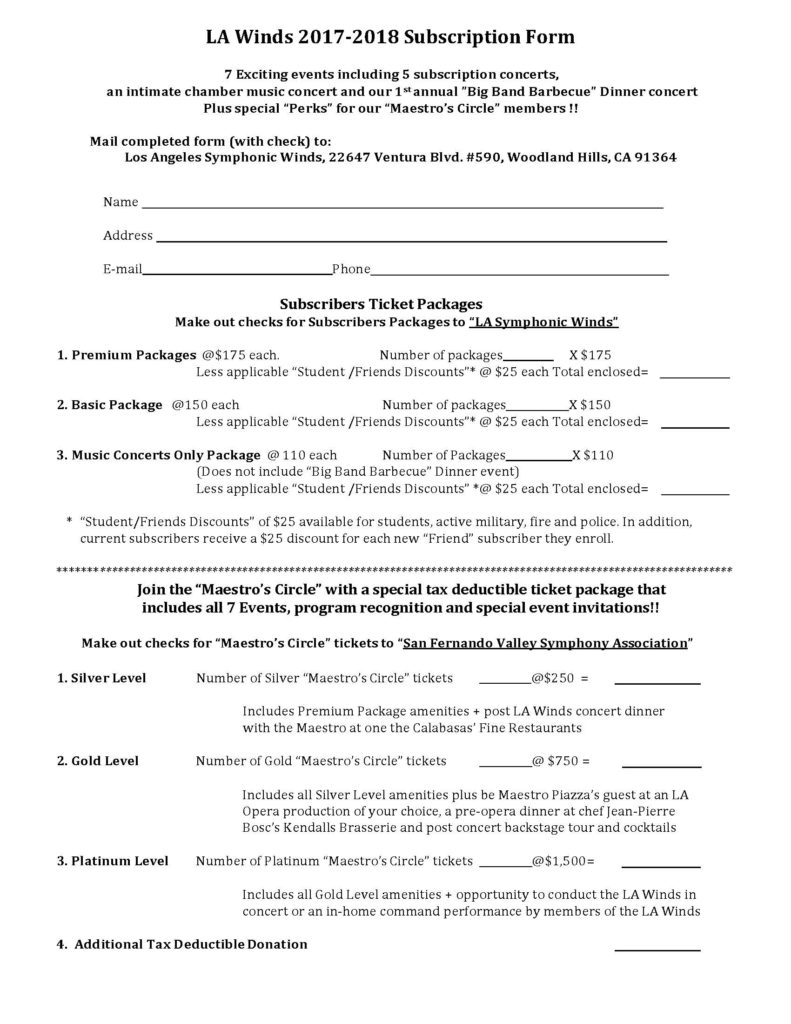 ** PLEASE READ **
Beginning July 1, seats will be assigned to all available areas, starting with the Center Section and then fanning out to the left and right hand sides of the PAEC.
Preferred seating requests will be honored until the first of August or until preferred seating seating is filled, whichever comes first. The preferred seating area is Center Section Rows J, K, L, M, N, and P. See Seating Chart for a visual reference.
Reserved seating will be set aside for up to two weeks from receipt of your subscription form. If no payment is received along with your form, your reserved seating request will be released after two weeks. Seats will be processed once payment is received on a first come first served basis.
Concerts

Rehearsals

Newsletter