Hear, Hear For The Horns!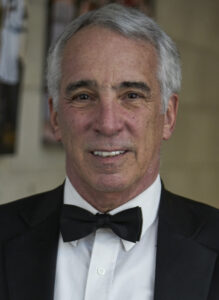 Dear Friends and Members of the LA Winds Family:
Welcome to the 6th in our series of "Summer Sounds of Your LA Winds" presentations!  Today we launch an exciting program of videos designed not only for you, our loyal supporters, but also for the teachers and the music students of the Los Angeles Unified School District. We are privileged, indeed, to do our part–thanks to your ongoing support–to help keep music alive in our schools…especially during these challenging and uncertain times.
From this point forward, each installment of our "Summer Sounds" series will highlight both the spectacular sounds of your LA Winds as well as some of our virtuoso players as they demonstrate their instruments. Hundreds of LAUSD students will also be receiving specially prepared tutorials on each instrument. This week we feature several members of our outstanding horn section: Jason Beaumont, Jennifer Bliman and Joy Armstrong.
We begin with Jennifer performing Chuck Fernandez's exciting "Scherzo for Horn" from a 2010 recording.
Click Here to view "Scherzo for Horn"
Next up is our current co-principal horn player, Jason Beaumont, who will introduce himself to you as well as giving you some fascinating and entertaining insights into one of the most noble, powerful and hauntingly beautiful instruments in the LA Winds family—the French horn.
Click Here to view Jason's Horn Demonstration
Finally, we present the ending section of the heroic Schumann Concert Piece for 4 horns that we recorded in concert on April 14, 2019. The soloists include Jennifer, Jason and Joy as well as guest artist Chris Wilson.
Click Here to view "Concert Piece for 4 Horns"
I also want to recognize the 4 other members of the LA Winds outstanding horn section who can be seen in other videos that we'll be releasing as part of our "Summer Sounds" series–Marcello Olivatto, Michelle Sadic, Phyllis Rautenberg and Lauren White.  I should also add that our entertaining, informative and educational "Summer Sounds" series will continue throughout the fall and winter — right up the time when our live performances resume in a welcoming and safe musical environment.
In our next installment (scheduled for release on September 1st), you'll meet longtime LA Winds member (and LAUSD teacher) Alicia Pizzi as she introduces herself and her flute – plus a featured performance with her father, woodwind legend, Ray Pizzi.  We'll begin that program with the entire LA Winds flute section performing the "Dance of the Blessed Spirits" in a beautiful ballet setting from Pina Bausch's production of Orpheus and Eurydice at the Palais Garnier in 2008. It promises to be another great entry in the "Summer Sounds of Your LA Winds" series.
Many thanks for your continued support and for sharing these videos with your friends, families and social network connections!
Stay safe,
Sincerely,
Stephen P. Piazza
Artistic Director
Los Angeles Symphonic Winds