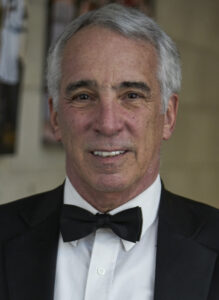 Our second installment of the "Summer Sounds of Your Los Angeles Symphonic Winds" series is an inspiring salute to the men and women who have served in the U.S. Military.
Click on the links below to hear the exciting videos we've entitled "Marching Along with the LA Winds."
Second Video Showcase with Introduction by Maestro Piazza
Or choose from the list below to view specific performances only:
As many of you know, the Winds have been privileged to share the concert stage both here and abroad with such distinguished military personnel as Winds alum Parker Gaims of the USMC.  Parker can be seen — long before he joined the Marines — in several of our videos.  In the coming weeks, you'll also hear the Winds perform with Navy saxophone soloist Dale Underwood, whom the Washington Post hailed as "the Heifetz of the Saxophone."  In this week's video, you'll see me leading the legendary US Army Field Band. Also this week, Col. Arnald Gabriel, former Director of the USAF band, leads the Winds in a stirring rendition of "Stars and Stripes Forever." The LA Winds have been deeply honored to work with Col. Gabriel on a number of occasions, and we continue to show our gratitude to him for his efforts in WWII as part of the original landing force at Normandy on D Day.
We hope you enjoy this second installment of our "Summer Sounds" series, and we look forward to our next presentation which will include a very moving elegy to all those who have journeyed through the challenging times of racial inequality, global pandemics, and social struggles for justice. We'll also revisit the stunning performance by Parker Gaims and our own Geoff Nudell of one of the virtuosic Mendelssohn duets for clarinet and basset horn.
But for now, enjoy the sights and sounds of "Marching Along with Your LA Winds!"
We'd love to hear your feedback on our Summer Sounds series.  Please send your thoughts and comments to tickets.lawinds@gmail.com.
Best Regards,
Stephen P. Piazza
Artistic Director,
Los Angeles Symphonic Winds