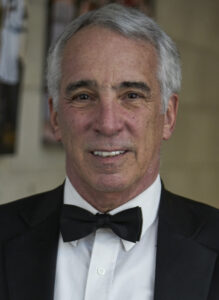 Welcome to the 1st installment of our "Summer Sounds of Your LA Winds" series!
This week we're featuring the 2003 video which led to our being recognized as one of the premiere community ensembles in all of America — and throughout the world!  This was our first professionally recorded video, and it led to our being selected as featured performers at the internationally acclaimed Midwest Band and Orchestra Clinic in Chicago, Illinois.
We were the first community band west of the Mississippi to ever perform at this prestigious annual convention which attracts nearly 20,000 attendees from around the world. Ron Nelson's exciting and hauntingly beautiful "Aspen Jubilee" is the first selection on the video, followed by the rousing "Mad Major" march by Kenneth Alford.
This will serve as a great prelude to our upcoming video "Marching Along with the LA Winds" — to be released to you, our loyal supporters, on Jun 15th.
So just relax and click the link below to enjoy the 1st installment of "Summer Sounds of Your LA Winds!"
We'd love to hear your feedback on our Summer Sounds series.  Please send your thoughts and comments to tickets.lawinds@gmail.com.
Best Regards,
Stephen P. Piazza
Artistic Director,
Los Angeles Symphonic Winds