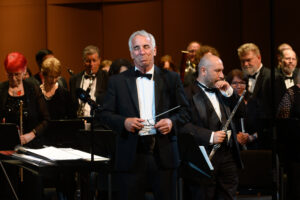 Dear Friends of the LA Winds,
The internationally-acclaimed Los Angeles Symphonic Winds will begin offering bi-weekly programs to our hundreds of subscribers, patrons and sponsors on Monday, June 1st. Titled "Summer Sounds of Your LA Winds", we'll present a series of recorded concerts, lectures & demonstrations and "virtual" live performances designed to entertain, enlighten and hopefully inspire you, our loyal LA Winds supporters. This free, on-line series is just one of the ways we'll work to keep our LA Winds family together during these challenging times of social-distancing and large crowd restrictions.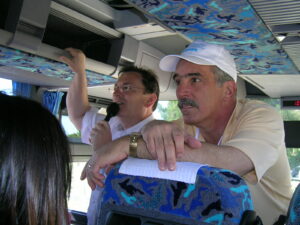 The June 1 program will include a fascinating look at the LA Winds March 2003 concert which was so important to our ascent to national and international prominence. It was this performance (the first professionally recorded LA Winds video) that led to our 2004 invitation to perform at the prestigious Midwest Band and Orchestra Clinic in Chicago.
This series will continue to be presented on the 1st and 15th of each month throughout the Summer and, if concert restrictions continue, throughout the Fall and the Holiday season—right up until the time when our live concert programs resume.  You will receive an e-mail on the day of each program release with information telling you how you can easily access this eclectic series.
On behalf of our Band Members, our Operations Committee, Volunteer Staff, and our Board of Directors, we welcome your participation in this exciting "Summer Sounds of Your LA Winds" series.  And we remind you to stay safe and healthy during these challenging times.