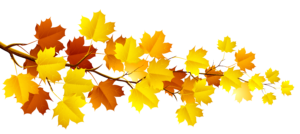 IMPORTANT CHANGES
TO THE  NOVEMBER 19th LA WINDS CHAMBER MUSIC CONCERT
Due to several schedule conflicts and inadequate parking at the Sheman Oaks Women's Club, we have changed the venue of our Nov. 19th Chamber Music Concert. The new location is St. Luke Lutheran Church, 5312 Comercio Way, Woodland Hills, CA 91364 (near the corner of Ventura Blvd & Canoga Ave)
Note also that there is no longer a need for a 1:00 pm concert so we will have only one concert at 4:00 pm
It's going to be a great concert with music for wind quintet, a performance from the Song of Angels Flute Choir, the majestic Mozart C minor Serenade, and more.
See you on Sunday, November 19th at 4:00 pm at St. Luke Lutheran Church in Woodland Hills!

---
A Message from the Maestro
Thanks to your support, our Oktoberfest Concert was a rousing success—both musically and socially!
Spotlighting such legendary composers as Bach, Strauss, Mendelssohn, Henze and Orff, the musical portion of the day's events was one of the Winds' most impressive opening concerts.  I was especially moved by the Winds' performance of Michael Doty's challenging and beautiful arrangement of the Suite from Der Rosenkavalier.  Michael was very appreciative of our programming his work and commented how "expertly and very expressively" we performed it.  We're looking forward to playing more of Michael's excellent transcriptions next season.
I hope you enjoyed the Bach Passacaglia as much as I did. The ever-evolving color palette of Will Schaeffer's setting led to an incredibly compelling ending worthy of the sonic splendor of the greatest cathedrals in Europe, as well as offering deep insights into the profound majesty of J.S. Bach's musical vision.
However, if I had to pick one highlight out of many that we shared with you that day, it would be the excerpts from "Carmina Burana".   Not only did the Winds present both a powerful and intimate insight into this 20th-century masterpiece, but the singers added a level of musicality that gave us the kind of moving artistic experience we hope to get from the concerts we attend.  Kudos to Dennis, Egan and Christina for their contribution!
As you know, Christina and her colleagues form Center Stage Opera will be joining us for our Holiday Spectacular concert on Dec. 17. It is an event not to be missed.
Finally, let me thank the dozens of Winds' family members who celebrated Oktoberfest at the Local Peasant after the concert.  It gave me a chance to meet and talk with many of our LA Winds family who are so important to our continued success.  It was a great pleasure for me and the band members as we look forward to the post-concert reception after our Holiday Concert.
---
SPOTLIGHT
Daniel Hernandez, Principal Clarinet
I met Steve Piazza as a senior in high school way back in 1980. I enrolled at Pierce College the next fall where Steve was Music Director. I approached Steve and asked if I could play in his Concert Band. He obviously said yes. The next fall I transferred to Cal Arts where I studied with Michele Zukvosky, principal clarinetist with the LA Philharmonic. During that time, Steve would occasionally invite me to play with his band. I played two tours. One in San Francisco and one in San Diego. In 1983 I moved to NYC to study with the great clarinetist and teacher Kalmen Opperman. While there I received my BA in Clarinet Performance and Music Education from the Conservatory of Music at Brooklyn College. A few years after graduation I fell ill and put the Clarinet aside to focus on healing. In 1997, I returned home to California at which time my health had improved. I wanted to play clarinet again. I just decided to show up at an LA Winds rehearsal and Steve immediately asked me if I wanted to play.
I have now been a member of the LA Winds for 20 years, having some of my best life adventures including the UK tour in 2002, Paris, Luxembourg in 2011 and of course performing at the great Disney Concert Hall in June 2016. I have made some wonderful friends, some that are here some that have passed but I will never forget. In closing, the LA Winds has given me a sense of belonging, direction and overall camaraderie and I wouldn't change it for the world.
---
A Special Concert Event from our friends at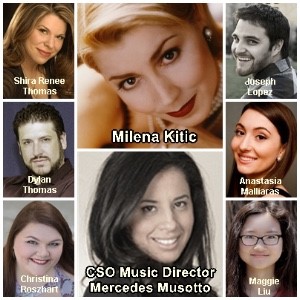 Melina & Friends!
The Performing Arts Center
(on the campus of Reseda High School)
18230 Kittridge Street • Reseda, CA 91335
This special concert event features some of opera's most beloved works, performed by internationally acclaimed mezzo-soprano Milena Kitic, Center Stage Opera Artistic Directors Shira Renee Thomas and Dylan F. Thomas, and CSO Vocal Competition winners Joseph Lopez, Anastasia Malliaras, Maggie Liu, and Christina Roszhart.
TICKETS:
$60 (VIP Seating, reserved parking)
$35 (Orchestra)
$30 (Loge)
$27 (General Admission)
10% discount for Seniors and Students
10% discount for LA Winds subscribers
Click here to buy tickets
or call 818-517-4102