A Message from the Maestro
Welcome to our Season of Celebration!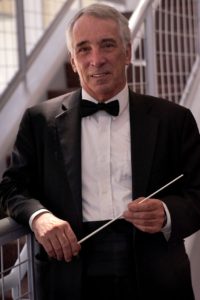 After what I hope was an enjoyable summer for you and yours, your LA Winds are returning to the beautiful and acoustically spectacular Calabasas HS Performing Arts Center for our second year of residency.
Our 2017-2018 Season of Celebration begins Sunday, October 1st at 2:30 pm with a celebration of Oktoberfest – as the Winds bring you an afternoon of exhilarating music-making followed by fun-filled Hofbrauhaus style beer tasting at the popular gastropub – The Woodland Hills location of The Local Peasant.
At the concert, we will be performing some of the world's most celebrated compositions by some of the greatest composers, beginning with Richard Strauss' heroic Fanfare for the Vienna Philharmonic—a work that has been played at the annual ball for the Vienna Philharmonic over 70 times since 1924.
After the Fanfare, we'll perform a charming work by the German composer, Hans Werner Henze, The Adventures of Don Quixote. In a fascinating contrast to the music you may know from the 1964 musical The Man of La Mancha, Henze's graceful and exuberant work is based on Giovanni Paisiello's 1769 opera Don Chisciotte della Mancia (one of 94 operas Paisiello wrote!).  Henze's work presents the lighter side of his extensive musical output. Although themes of the play and opera deal with a utopian, fantasy-based society that is in keeping with Henze's controversial pro-communist political beliefs, his equally heartfelt pro-Jewish, anti-fascist rhetoric was just as controversial to the former fascists who simply wanted to "wish away" the past.
Although Richard Strauss's opera Der Rosenkavalier was certainly not controversial, Strauss's political alliances certainly were. Oftentimes referred to as "a reluctant Nazi" Strauss, however,  was declared "not guilty" in his de-Nazification trial in 1948. Nonetheless, the outspoken antifascist conductor Arturo Toscanini had once famously declared "To Richard Strauss, the composer, I take off my hat, to Richard Strauss, the man, I put it on again."  Strauss would later reply that he considered himself above politics, and also famously said: "I just sit here in Garmisch [his home, outside Munich] and compose. Everything else is irrelevant to me." Following his psychologically charged operas Salome and Elektra, Rosenkavalier offers a poignant look at love through the varied prisms of youth, hope, joy, resignation, and maturity.  Michael Doty's setting of the Suite from Der Rosenkavalier presents some of the work's most beautiful and compelling themes.
The second half of our program begins with Felix Mendelssohn-Bartholdy's Overture for Winds.  Originally written when he was 15 years old for 11 wind players and later expanded to 24 players by Mendelssohn himself, John Boyd's contemporary setting for full band still allows the work's charm and exuberance to shine through.
Johann Sebastian Bach's Passacaglia in C minor, which follows the Mendelssohn, is one of many organ works that have become part of the orchestral and wind symphony repertoire in arrangements by such well-known musicians as Leopold Stokowsky, Ottorino Respighi, Sir Andrew Davis and, for our performance, Will Schaeffer.  Based on a simple 8 bar theme that is presented in various guises through 20 variations, the work builds to a  climax worthy of the acoustical splendor of any of Europe's great cathedrals.
The final 2 works on our Oktoberfest program include selections from Carl Orff's setting of 14th-century poems and songs entitled Carmina Burana. Originally conceived as a ballet with dancers, singers, and a small instrumental ensemble, today's version has been arranged for winds by John Krance and modified to include vocal soloists. This version maintains both the grandeur and intimacy of one of the classic works of 20th-century German composers.
Our concert closes with a medley of popular German (and American!) songs titled The Little German Band, which will send us on our way to our very own Munich–style "Hofbrauhaus" reception at the Local Peasant gastropub in Woodland Hills.
See you on October 1 !!
---
A Letter from the Editor
Welcome back to the ever-evolving TEMPO! We hope you'll like our new format this year:
The Maestro's Message: Steve will be giving you more personal information about himself and details about upcoming concerts
Information & News: We'll make sure you have the latest information about locations, times, tickets and subscriptions, extra-curricular activities (there are plenty this year!), as well as sponsorship opportunities
Spotlight: We would like your suggestions for subscribers or band members you would like to see "in the spotlight"! Share your nominations by emailing member@lawinds.org and telling us why you'd like to see this person in the spotlight. Give us a few weeks to get the full story (and photos).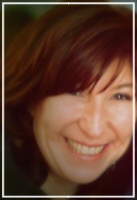 We hope you can join us at 6 pm this Sunday, September 24th at LACMA "Sundays Live" concert. Come see us in the beautiful Bing Theatre – it's free! Visit the Sundays Live website for more information. If you can't make it to the performance you can still hear it live! on the same website. Our concert will also be kept there as a podcast for one week after the show. You can even download it!
Oh … and thank you for visiting our new LA Winds website for the latest and greatest news and information. We'll be adding photos, audio, and video all the time, so come back often.
Thank you again for joining us for the 2017-18 "Season of Celebration" See you soon!